Regular price
Sale price
$24.99 USD
Unit price
per
Sale
Sold out
Peach Flavored Probiotics Gummies
Savor the Peachy Perks of Gut Bliss! 🍑💖 
Looking for a treat that loves you right back? Say hello to our Sea Moss & Elderberry gummies. Here's how they sprinkle a little magic on your day:
1. Gut Glow: Probiotics to balance, nurture, and smooth things out.
2. Peachy Delight: Taste the sun-kissed embrace of fresh peaches.
3. Bloat Buster: Feel light, airy, and free from those tummy woes.
4. Digestive Diva: Aid and ease your digestion like never before.
5. Daily Defense: Boost your gut's natural barrier against baddies.
6. Natural Nurturer: Goodness from nature, just for you.

Here's to health with a hint of peach! ✨ 
Share
View full details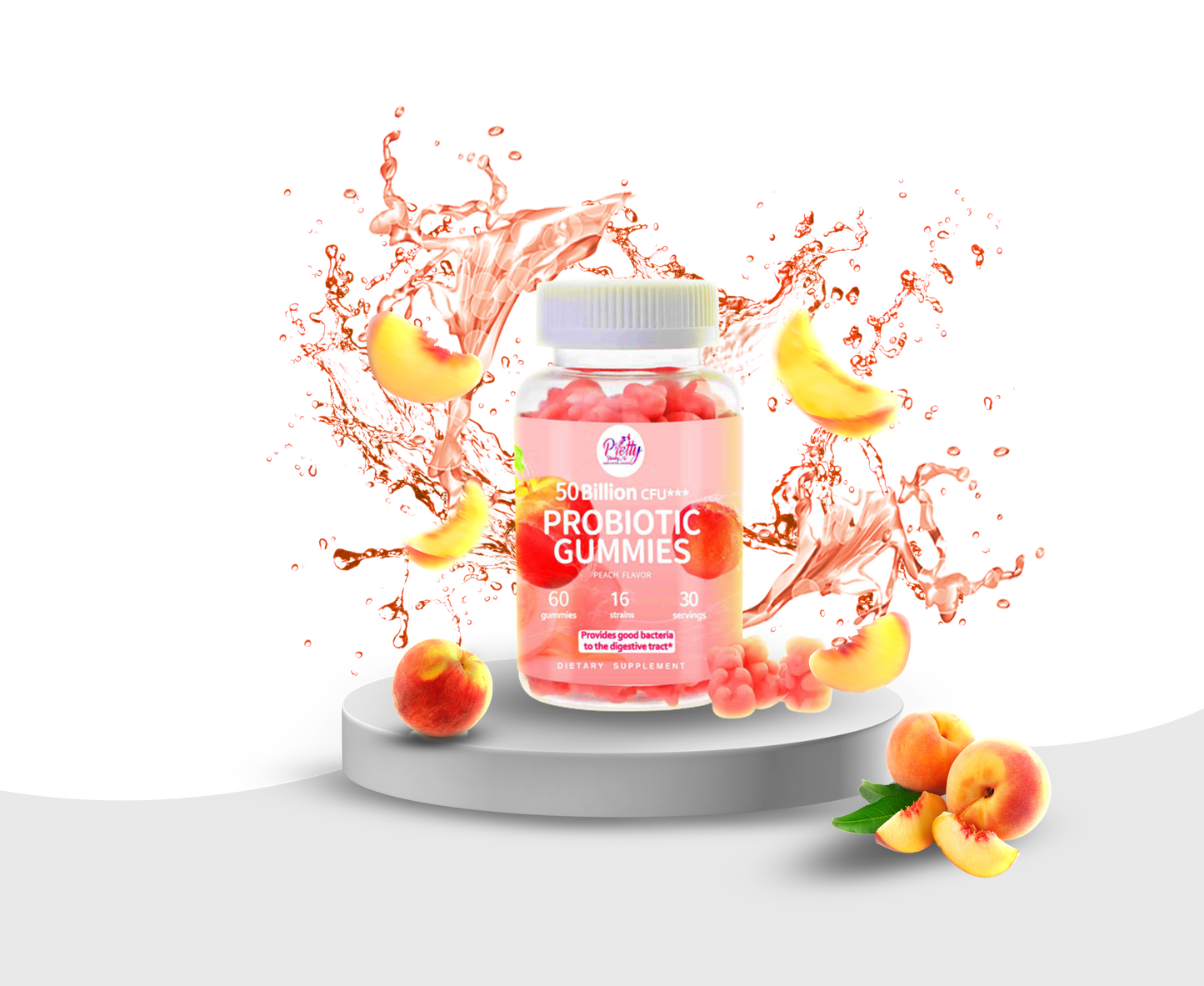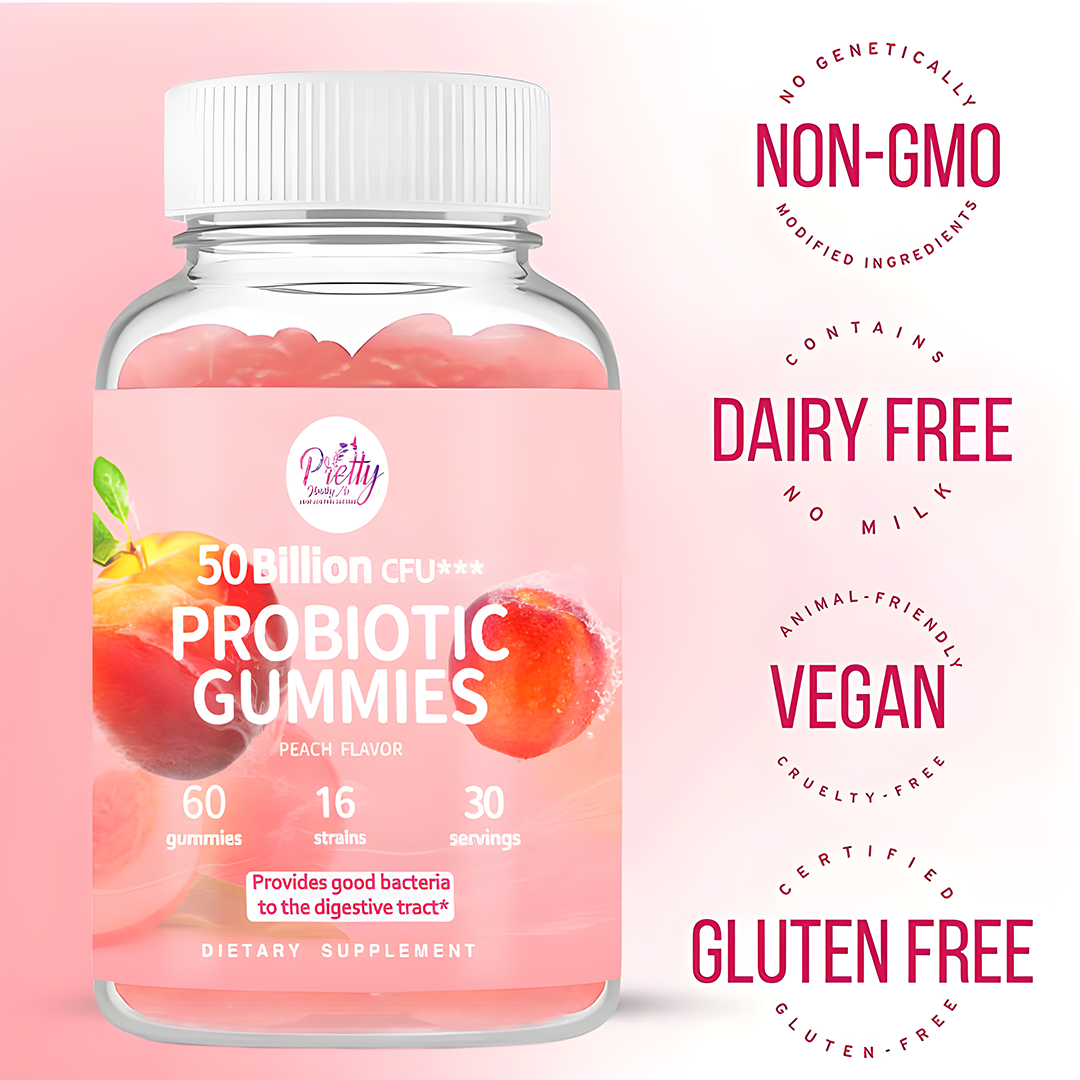 Reviews
⭐️⭐️⭐️⭐️

"I was skeptical about trying a gummy for gut health, but these peach probiotics have proven me wrong! Great taste and even better results." - Amanda L.

⭐️⭐️⭐️⭐️

"These gummies are a great way to ensure I get my daily dose of sea moss and elderberry. They taste fantastic and make supplementing a breeze!" - Tiffany W.

⭐️⭐️⭐️⭐️⭐️

"The perfect blend of taste and functionality. These gummies make my keto journey a breeze, and I love the sweet apple kick!" - Nicole J.